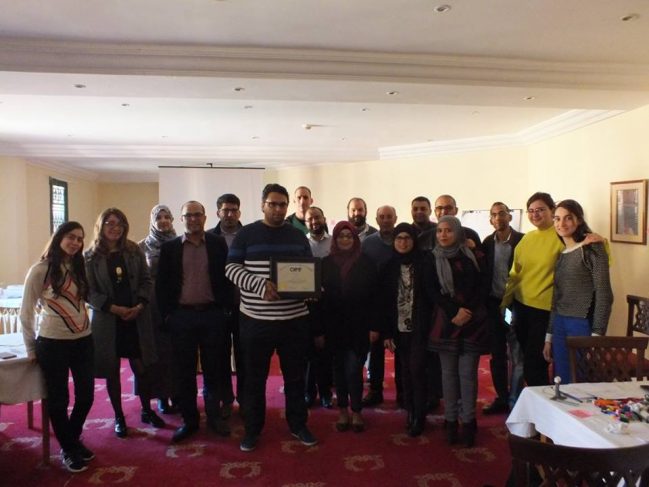 AEE Tunisia Chapter has organized in the weekend of 19-20th February, a workshop about  « Design Thinking ».
« Design Thinking » is a methodology used by designers to solve complex problems, and find desirable solutions for clients. A design mindset is not problem-focused, it's solution focused and action oriented towards creating a preferred future. Design Thinking draws upon logic, imagination, intuition, and systemic reasoning, to explore possibilities of what could be—and to create desired outcomes that benefit the end user.
This workshop has been conducted  by the Co-founder of MB-Alliance, Mr. Mustapha Boubekri and it took place in hotel EL KSAR- Sousse.
30 members were present in this event. All the presents have given a positive opinion about the content of the workshop and the quality of the presentation.
Event's program:
Day 1: Saturday: 18th February 2017
13h00: Check in
13h30: 1st part of the workshop « Design thinking »
16h00: Coffee break
16h30: 2nd part of the workshop
20h00: dinner
20h30: free time
Day 2: Sunday: 19th February 2017
07h00: Breakfast
08h00: 3th part of the workshop
10h00: Coffee break
10h30: last part of the workshop
12h00: Lunch
13h:  Director Board Meeting to evaluate the training .
14h00: check out.
Design Thinking Workshop Activities